This weeks topic centered around the ubiquitousness of photos and the stereotypical ideologies of the viewer. A topic was the magazine National Geographic which on first impression is a photo magazine with topics from around all corners of the Earth. One of the reasons I think that it was/is so successful is due to the fact of the front covers drawing in interest, they are always an obvious visual example of the title of the magazine. Unfortunately it suffers from being very stereotypical, for example the left magazine cover shows a young boy with a monkey of sorts on his head, like The Jungle Book (just not a bear). And the right cover's title being about the battle for America showing a heroic cowboy surrounded by the American landscape, just like any Western.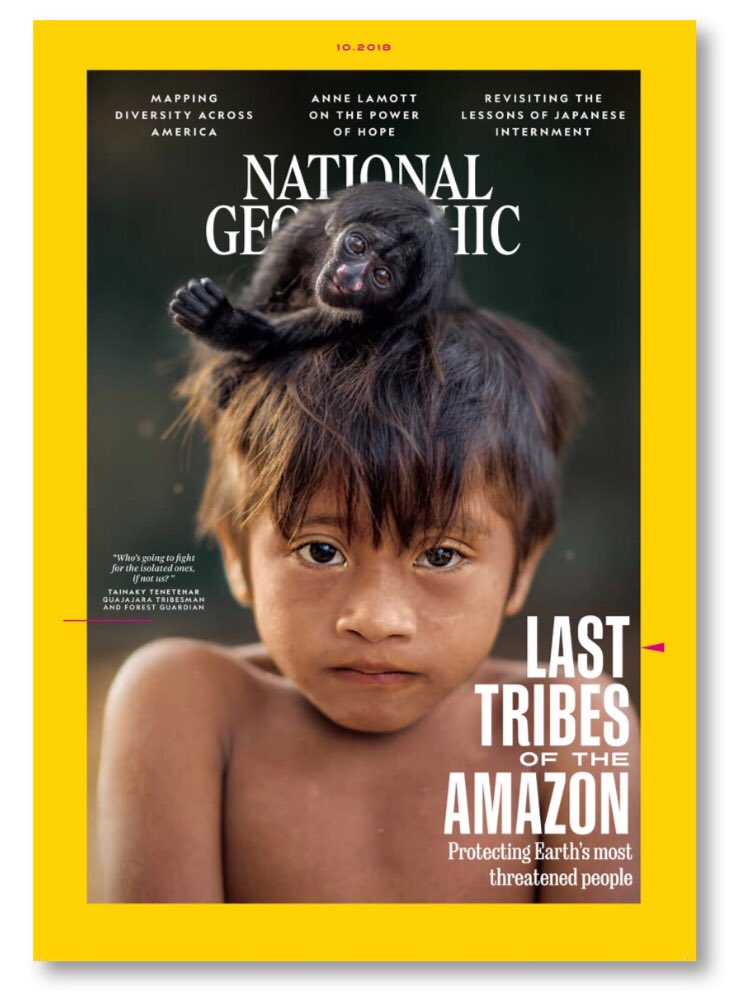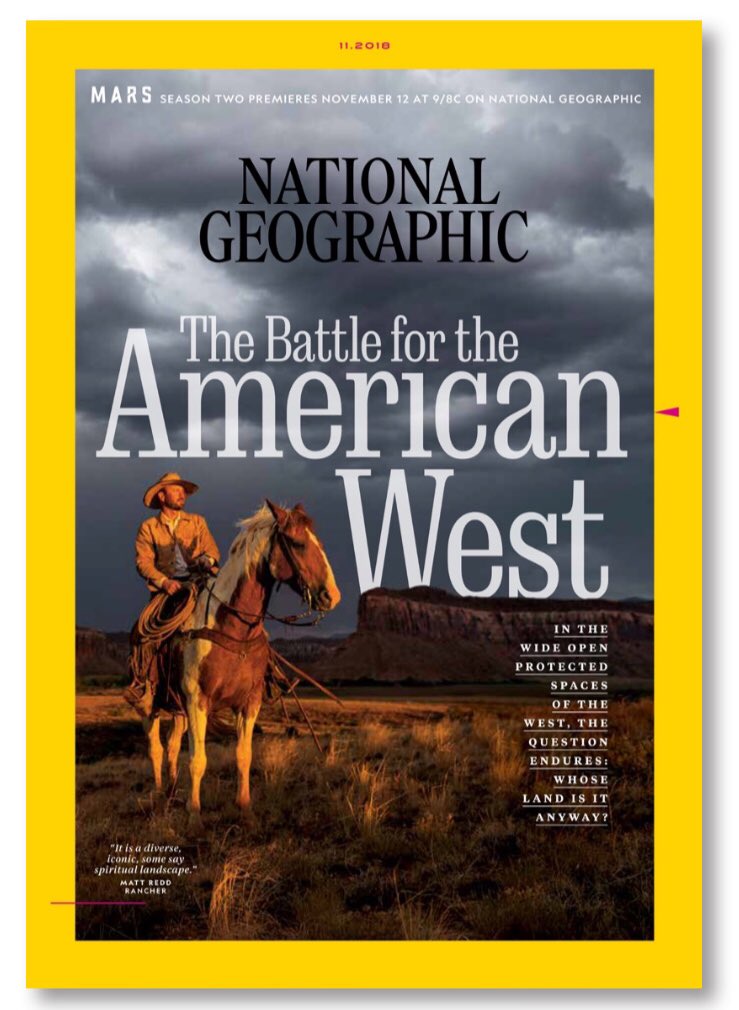 As a person who's never seen these two topics in real life, I'd think there'd be many other examples that could go with the topics but they are very good photos at grabbing attention.
Now this photo below used by National Geographic taken by Fabrice Guerin shows a similarity to many other photos used by the magazine. They always have a diver (for underwater) in the photo to give a sense of scale to the environment. The composition of this photo is something I'm trying to work with except without the diver, in the hope of creating a insight to another world. I'd rather work with the important of the environment than having distracting element in the photos.
Landscapes can be very susceptible to specific ideologies, I hope to break that with my underwater work by giving a variety of different scenarios. So far I've covered the darker, more threatened areas of underwater landscapes and will now move onto further afield exploring different scenarios. I still plan to work with the smaller scenes but to experiment with technical aspects more in the hope to enhance the environment.
Sources in order :